Our
Services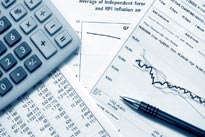 At Gant Croft & Associates, the careful management of your finances is our top priority. We pride ourselves on giving you personalized and thorough service that meets your business or individual needs.
We provide a full range of tax and accounting services for our clients and offer consulting services for special needs.
Please see our areas of specialization for a listing of the types of services we are most frequently asked to provide.
Tax Services
At Gant Croft & Associates, we provide tax services for individuals, estates, and a wide range of businesses including LLC's, S-Corporations, and Non-Profits. These services include tax planning, tax return preparation, estate planning and business planning.
Accounting Services
We provide compilation, review and audit accounting services. We offer these services on both an ongoing and a special needs basis. Please call us for details on how we can fulfill your accounting needs.
Bookkeeping & Payroll Services
We provide monthly, quarterly, semiannual, annual bookkeeping and compilation.
Our payroll services include preparation of weekly, bi-weekly and monthly payroll checks and all corresponding reports.
Personal Financial Planning
Our Financial Planner has the training and experience to help with retirement planning, income tax planning, personal budgeting and assist you in setting long range financial goals.

Visit our set of Financial Calculators for quick answers on topics such as your IRA, investments, your child's college tuition, and your mortgage or credit card calculations.